Kamal Hasan is the Founder & Chief Execute Officer of Craze Entertainment. Well versed in the field of entertainment Kamal is man of many talents himself. The inception of his career was from a mere stage play in 1988, since then he has scaled like an upward graph. From having conducted a plethora of stage shows with celebrated artists to a fashion show modelling, from acting in TV serials and commercials to a performing as vocalist.
Having won more than 10 awards for his range of talents Kamal has a wealth of experience in the event planning business. He is passionate about creating magnificent, one of a kind & unforgettable celebrations for his clients. His dedication to his work and very kindly nature has helped his gain the trust of all our clients who keep coming back to us for more events. He believes in the importance of celebrating life's special occasions, & he is dedicated to giving each one of his clients the utmost personal attention so that they can relax & thoroughly enjoy the planning process.
Kamal loves working with new people & he relishes the opportunity to be creative through every event that he plans. Kamal's aim is to ensure that each event is a masterpiece, has a distinctive ambiance, is spectacularly elegant & display an overall presentation that will be remembered & treasured forever.
KAMAL HASSAN ACHIVEMENT
KAMAL HASSAN IN MAGAZINE COVER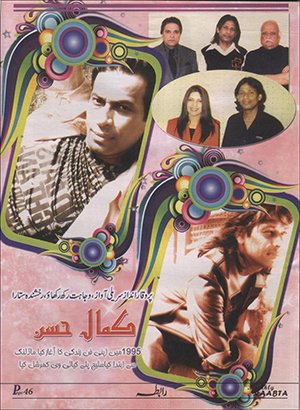 KAMAL HASSAN SONG
KAMAL HASSAN WITH DIFFERENT CELEBRITIES